Sale!
Yuneec
Yuneec Tornado H920 Plus
Yuneec
Yuneec Tornado H920 Plus
Abrar Nawaz Shaik
New Waypoints Capabilities and Intuitive Flight Modes
ST16+ Ground Station with 7″ HD LCD Touchscreen
720p HD Video Feed from Camera
Hex with 5 Motor Flight Redundancy and Quick Release Props
CGO4 Micro 4/3s 360° Unlimited Rotation 4K Gimbal Camera
Remote Control of Camera Settings
Interchangeable Lenses (Optional 12mm and 45mm lenses not supplied)
Stabilised Ground Imaging with ProAction handle
2 in stock
Hexacopter
The Tornado H920 Plus is a multirotor aerial photography and videography platform. Its unique modular design and innovative features make it possible for professionals to capture impressive photographs and video footage for a variety of uses.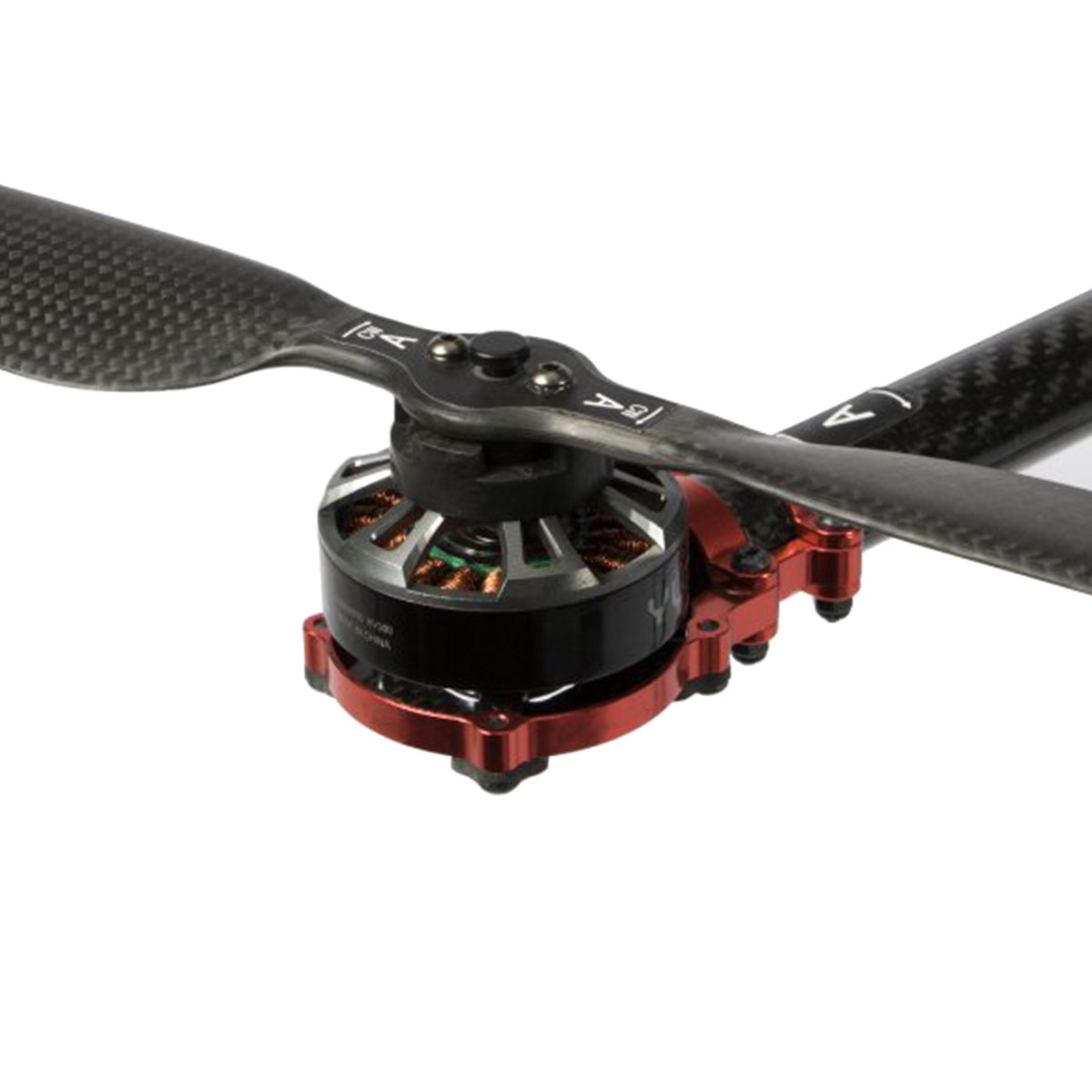 Quick-release propeller
In order for it to be operational more quickly, the Tornado H920 Plus is equipped as standard with practical quick-release propellers so that there is no need to use a screwdriver during assembly and disassembly. The hand-laminated carbon propeller is attached with just a quarter rotation and can be released again just as quickly at the push of a button.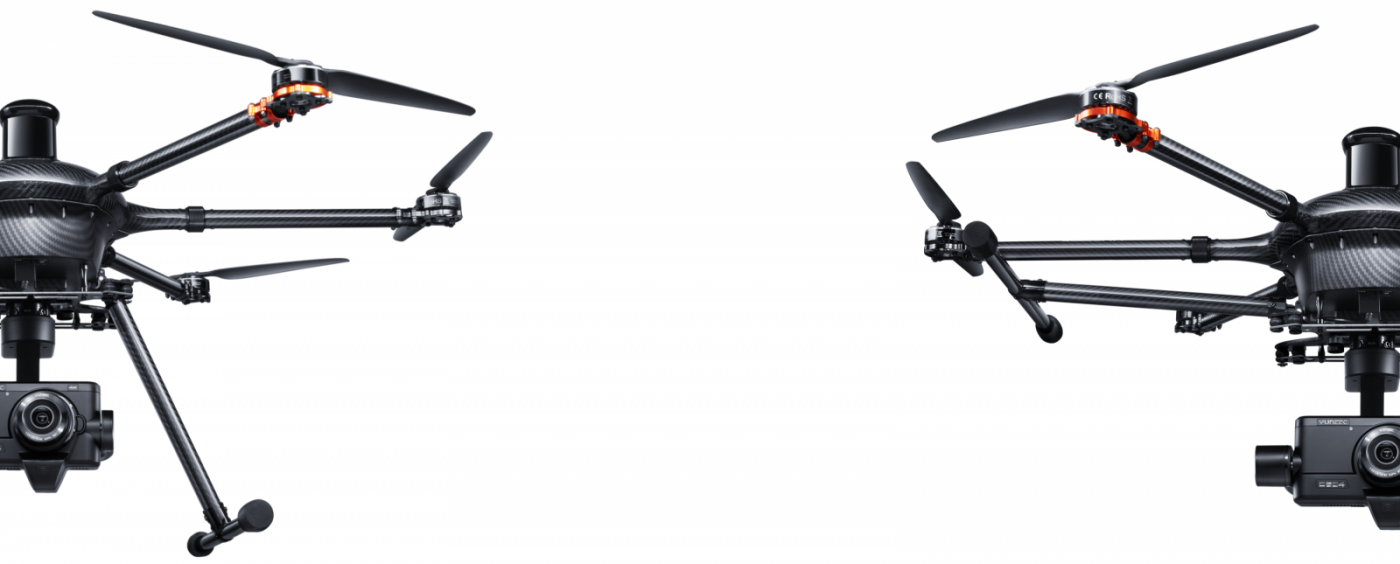 Retractable landing gear
Get a full 360° view of the world below during the flight without anything obstructing your view, thanks to the landing gear.
Foldable arms
The compact dimensions and foldable arms enable ultimate accessibility. These features ensure your Tornado H920 is ready to be used when you're ready to use it.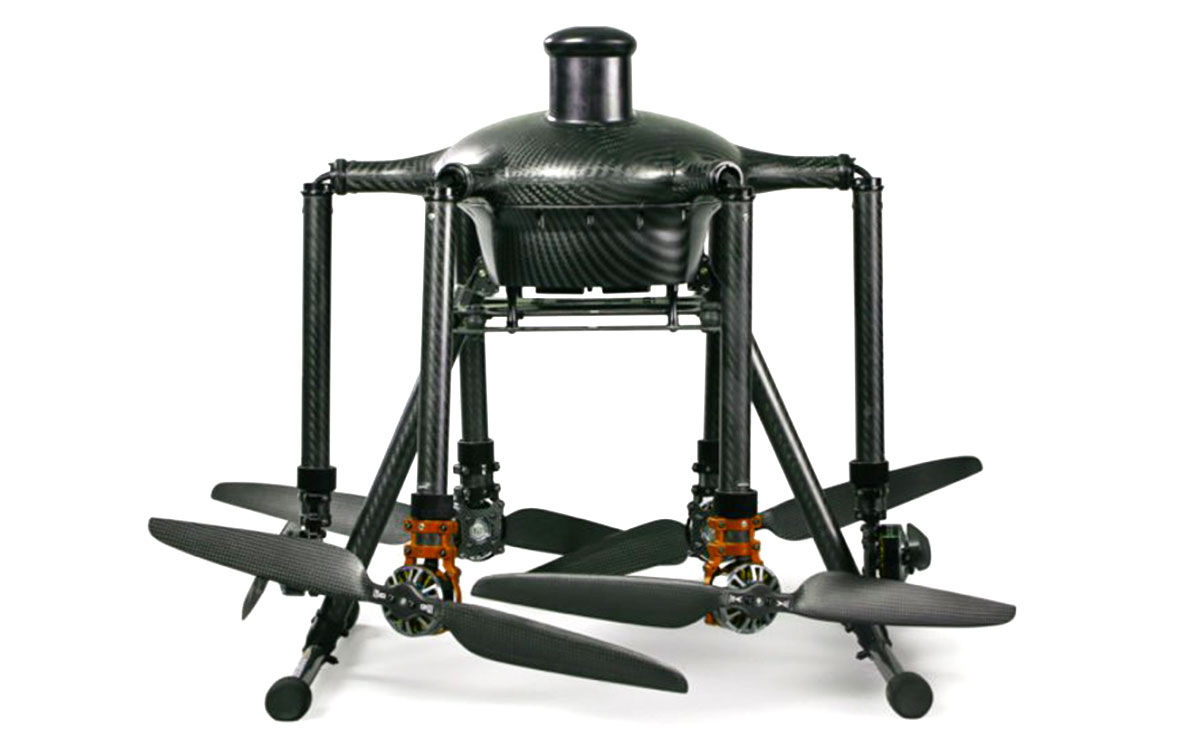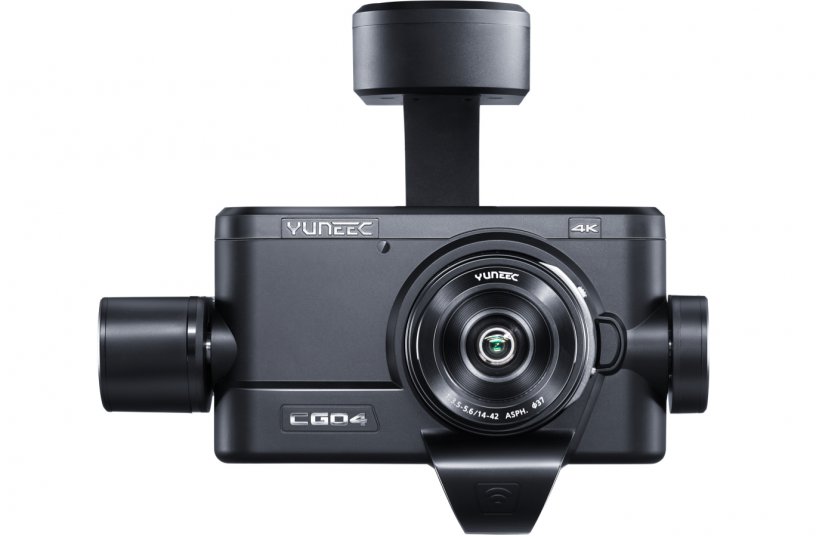 CGO4
Yuneec has developed the CGO4 in close cooperation with Panasonic® to combine the best of Panasonic's camera quality and Yuneec's award-winning engineering. The CGO4 camera features a 3x optical zoom lens, 16 megapixel photos, 4K-resolution video and distortion-free picture quality. The zoom lens can be adjusted either by using the zoom slider on the screen or pushing the K6 slider to a certain position.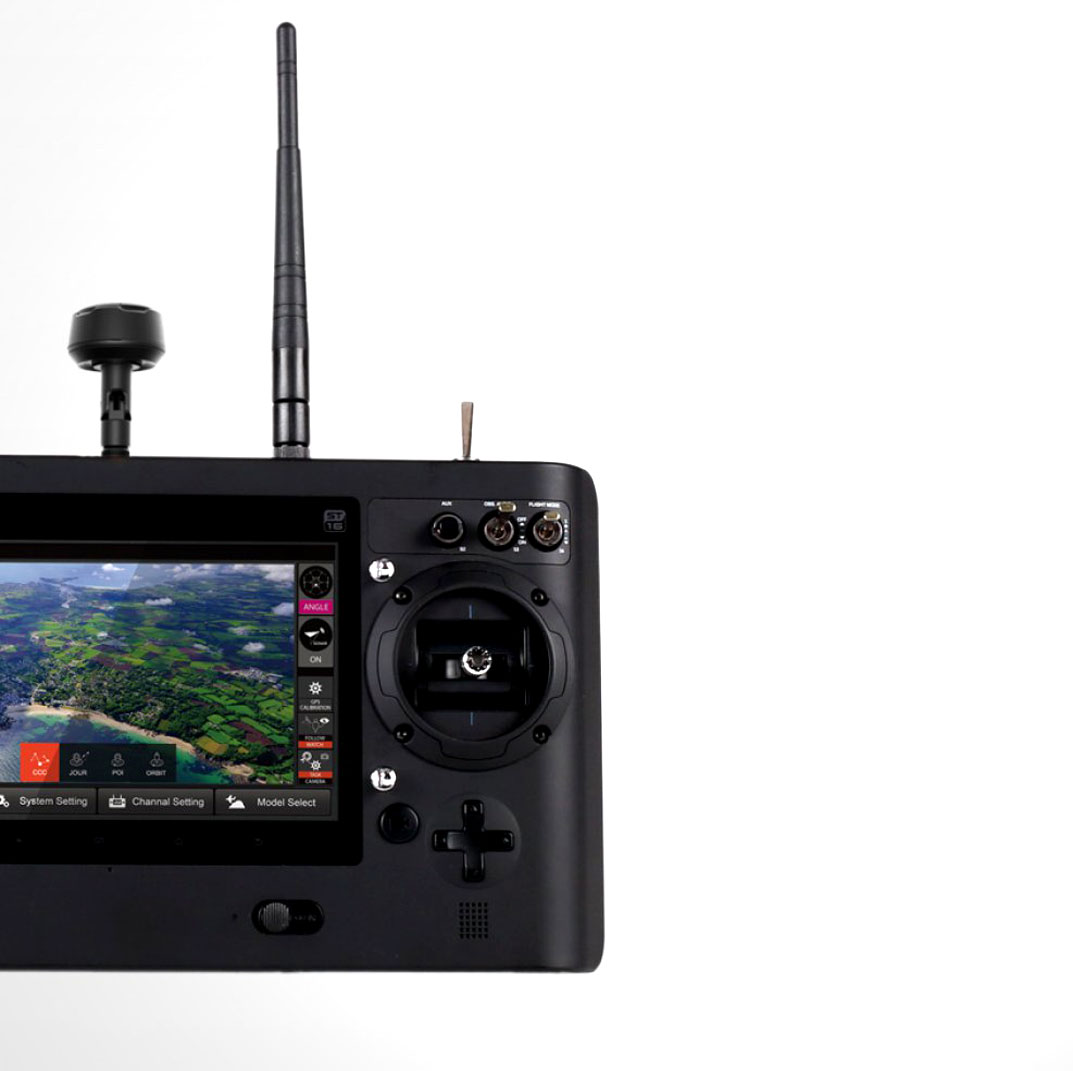 ST16 Ground Station
The ST16 Ground Station is an integrated transmitter, receiver and Android platform that gives you full control over Typhoon H, allowing you to easily program autonomous flight and capture stunning photos and videos. The large 7-inch integrated screen displays real-time footage of your flight, eliminating the need for an external device.
Waypoints
With the Tornado H920 Plus, you can now also program waypoints on the basis of Google Maps or Amal. Programming takes place easily, directly and intuitively on the ST16 remote control's touch display. Simply define the departure points, adjust the camera, set the heights and take off. For each waypoint, you can also define whether the Tornado will flyby, hover, take photos or film a video sequence.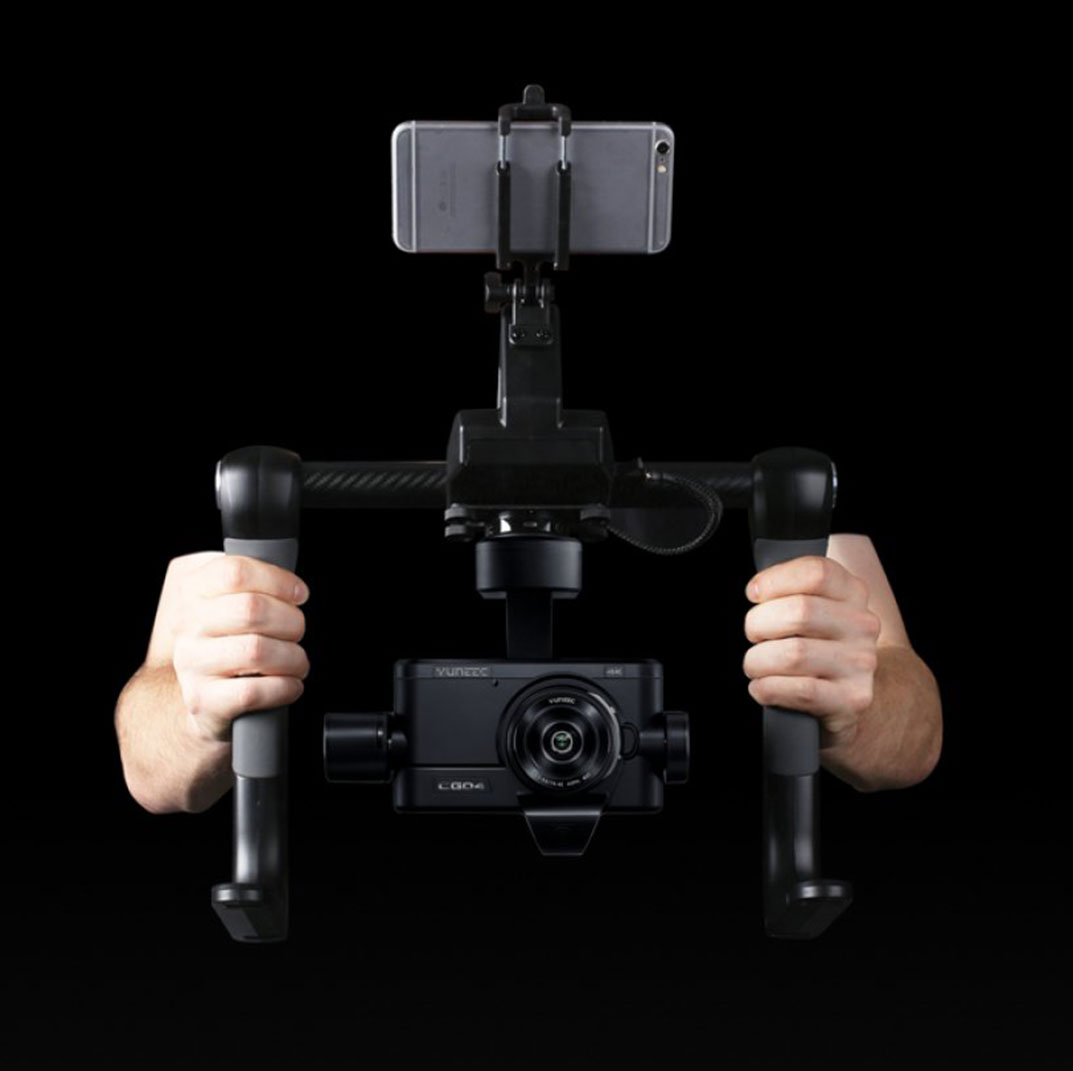 ProAction ground handle
ProAction is a ground handle that is designed to capture remarkably smooth footage from the sky to the ground. The dual grip handle is compatible with the CGO4 camera gimbal, allowing you to capture ultra-stable footage even in the most turbulent circumstances.
Select your preferred checkout currency:
We ship to over 160 country worldwide
We ship to