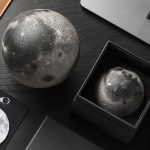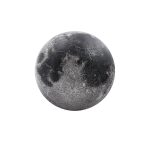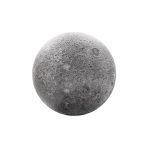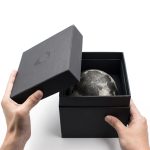 100% Authenticity Guaranteed
Read more
AstroReality
LUNAR Pro
Abrar Nawaz Shaik
The Moon has captivated the human imagination throughout history. Though it is ever present, there is so little we know.
We wanted to bring the Moon closer, To bring all of our stargazing dreams into reality.
Our mission is to inspire as many space lovers as we can, helping to awaken and educate a new generation of astronomy
enthusiasts through the power of technology.
Product Details
Colors

Dark Gray

Materials

Polyresin

Measurements

4.8″Dia
— Warranty: Manufacturer's 30 Days
— Scale: 1:28,969,000
— Weight: 1334g
— Diameter: 120mm
— Grain: High Resolution
— Material: Polyresin
— Coating Application: By Hand
— Printing Resolution: 0.006mm Per Pixel
— Technology: 3D Print, Hand Moulding And Casting
— Painting: Distressed Textural Painting
— AR Experience App With Object Recognition, Landmarks Interaction, Trivia + More
How To Use:
— From Your Device, Launch The AstroReality App
— Your Camera Will Need To Be On. The Device Must Be Connected To The Internet
— Tap " Scan Icon " In The Middle Of The Bottom Bar
— Scan The QR Code On The Manual
— Your LUNAR Pro Model Will Have Come With An Unique QR Code
— Make Sure You Keep The QR Code Safe
— Hold The Device About 20 Cm From The Model To Get The Best Results
We ship to