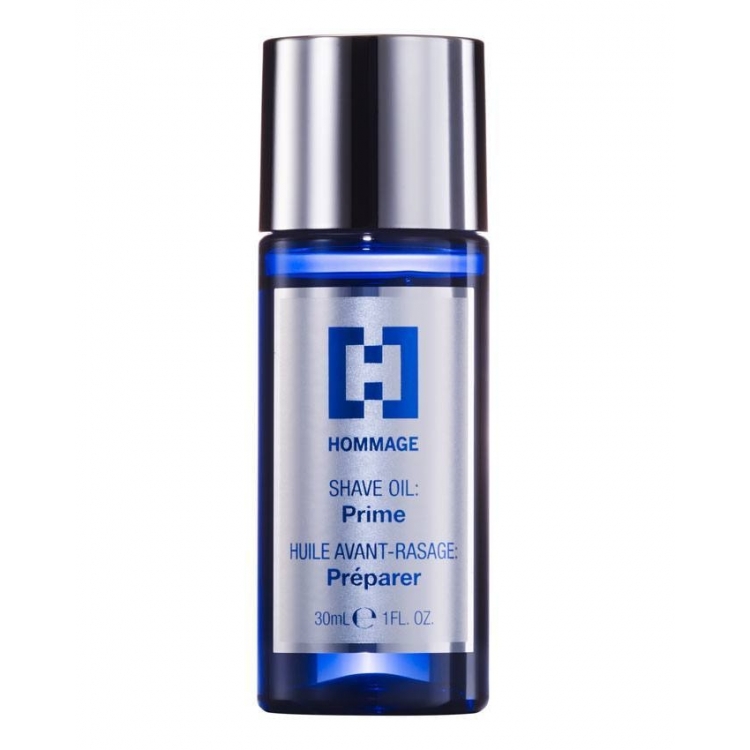 Hommage Silver Label Treatment Shave Oil Prime
Abrar Nawaz Shaik
Prevention is better than cure. HOMMAGE's Silver Label Shave Oil, PRIME, helps target two of the major causes of irritation from razor burn by effectively softening the beard and forming a silky barrier between the blade and the epidermis allowing for a smooth and faultless shave.
Our patented formula blends silicone agents that tame even the coarsest of hair.
(30ml Travel Size)
5 in stock
BENEFITS
Formulated with sensitive skin in mind, our Silver Label line does not contain artificial fragrances or colours. HOMMAGE's Silver Label Shave Oil, PRIME, provides is easily applied to even the coarsest of beards and its specially formulated silicon blend creates a smooth barrier between the blade and the skin and allows for a shave with maximum visibility, making it ideal for grooming goatees and moustaches.
INGREDIENTS
"TOCOPHEROL has high antioxidants that prevent aging of the skin. Also stimulates blood circulation and relieves any skin dammage or inflammation caused from shaving."
HOW TO USE
Apply a thin layer across the beard and neck, with or without Pre-shave Oil depending on the sensitivity of the skin. More oil offering more vitamin content is always best for sensitive skin, to both prepare and protect the face before and after shaving. For shower shaving, Shave Oil is best due to it's transparent content.
We ship to