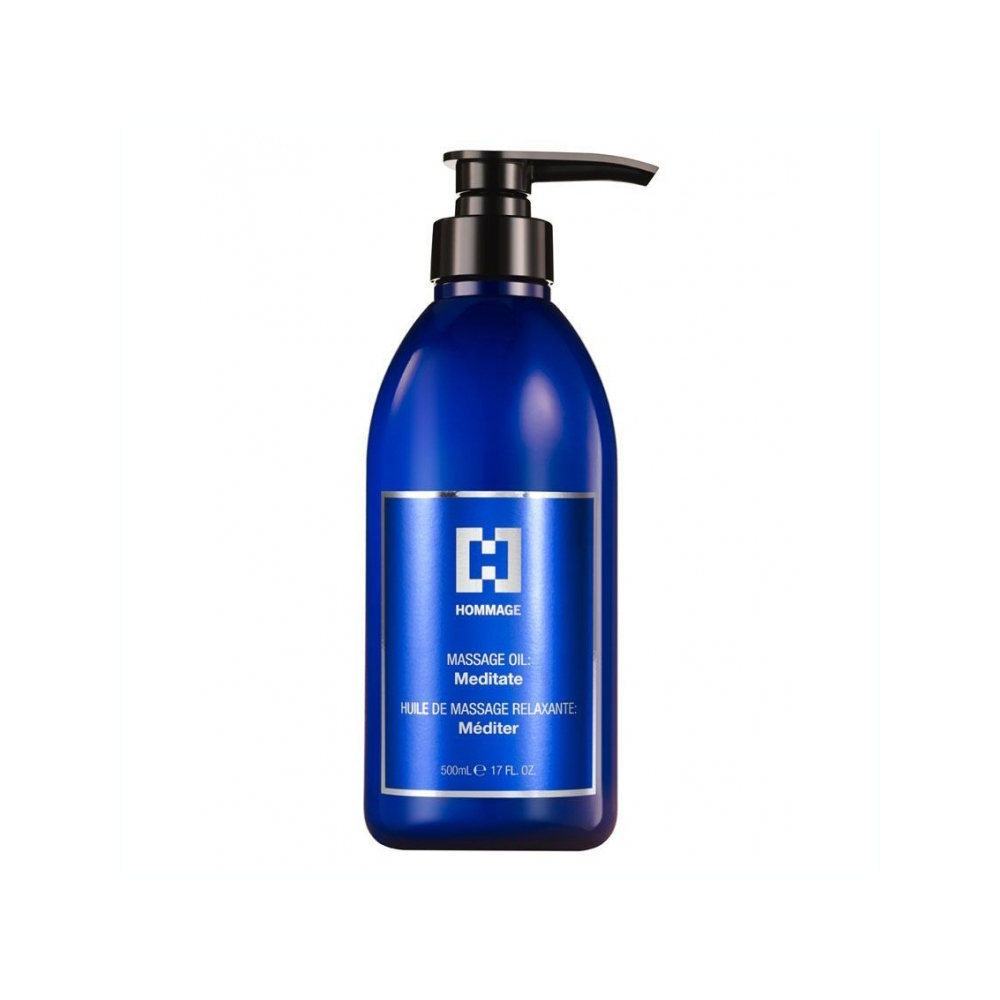 Hommage Silver Label Massage Oil Meditate 500 ML
Abrar Nawaz Shaik
Designed to revive the body's largest organ, the skin, our massage oil is a rich and creamy formulation that removes toxins that reside in the epidermis through massage.
Aside from cleansing the skin and removing the impurities that can leave it aggravated by blemishes and dryness, HOMMAGE's Massage Oil relaxes the muscles and helps skin maintain its natural moisture.
(500ml Shower Size)
5 in stock
BENEFITS
A massage with HOMMAGE's Massage Oil is one in which the product works as hard as the masseur. Perfect for deep tissue massage, the oil cleanses, exfoliates and moisturises the skin leaving it void of free-radicals that can aggravate comedones or dryness or flakiness. The non-greasy formula has been specifically developed to allow massage therapists maximum glide with minimum friction.
INGREDIENTS
SEA SALT warms up the skin, promoting blood circulation and illuminating the skin brightness.
HOW TO USE
This lightweight, water soluble cream transforms into the perfect massage oil. It provides excellent slip and a clean finish and is suitable for face and body. Take a small amount in your palms, adding more if necessary. Perform massage with or without gentle steam. Removes easily with damp cloth.
We ship to