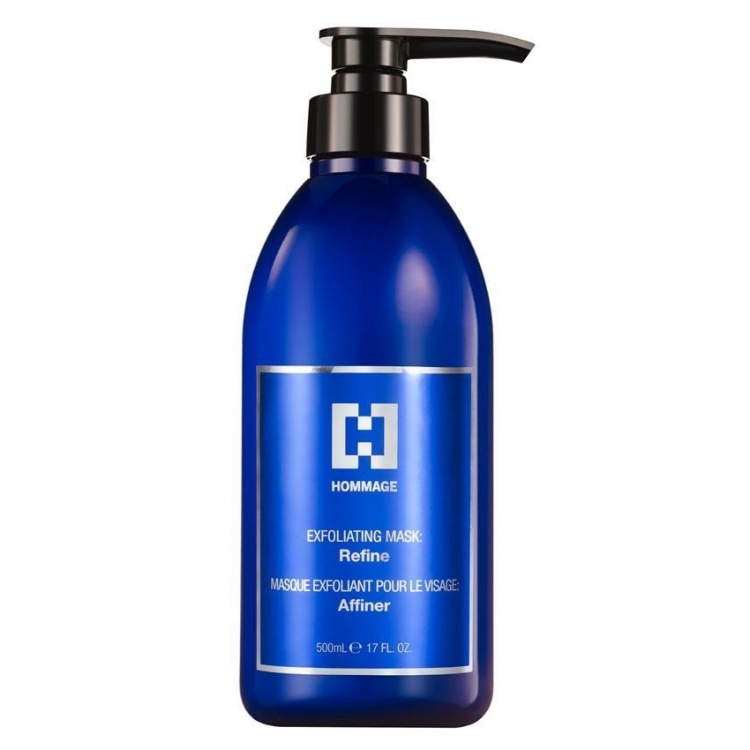 Hommage Silver Label Exfoliating Mask Refine
Abrar Nawaz Shaik
Skin irritation from shaving can result from several causes. Trapped hairs beneath the epidermis can cause breakouts and further increase irritation. It is important to exfoliate once a week to ensure dead skin cells are removed.
This mild, creamy mask and face peel not only deep cleanses the skin, it removes keratinised skin cells without friction and encourages cell renewal leaving you skin feeling soft and looking radiant.
(500ml Shower Size)
5 in stock
BENEFITS
Shaving can play havoc on a man's face. This weekly treatment ensures skin tone is even, smooth and radiant. Its formula not only encourages healing of nicks and cuts that are an all-too-frequent woe of the clean-shaven man, but also flushes out toxins and dirt that can reside at deeper levels of the skin barrier and that can provoke blemishes or fatigued complexions. Gentle formulation is designed for sensitive skin.
INGREDIENTS
GLYCOLIC ACID removes dead skin cells and smooths skin texture. LACTIC ACID works as a softening agent of exfoliation and exfoliant treatment, to smooth the skin. ALLANTOIN is a natural soothing, anti-irritant, and skin protectant that increases the water content of the extracellular matrix which provides structural support to cells and is an important part of connective tissue.
HOW TO USE
Place a hazelnut-sized amount of Exfoliating Face Mask: Refine onto palms and apply to facial skin. Avoid the eye area. As the milky mask is applied to the skin, exfoliation begins that removes dead skin cells and simultaneously gently but thoroughly washes sebum, residue and environmental toxins from the skin. Rinse off with cool damp cloth after 5-7 minutes.
We ship to