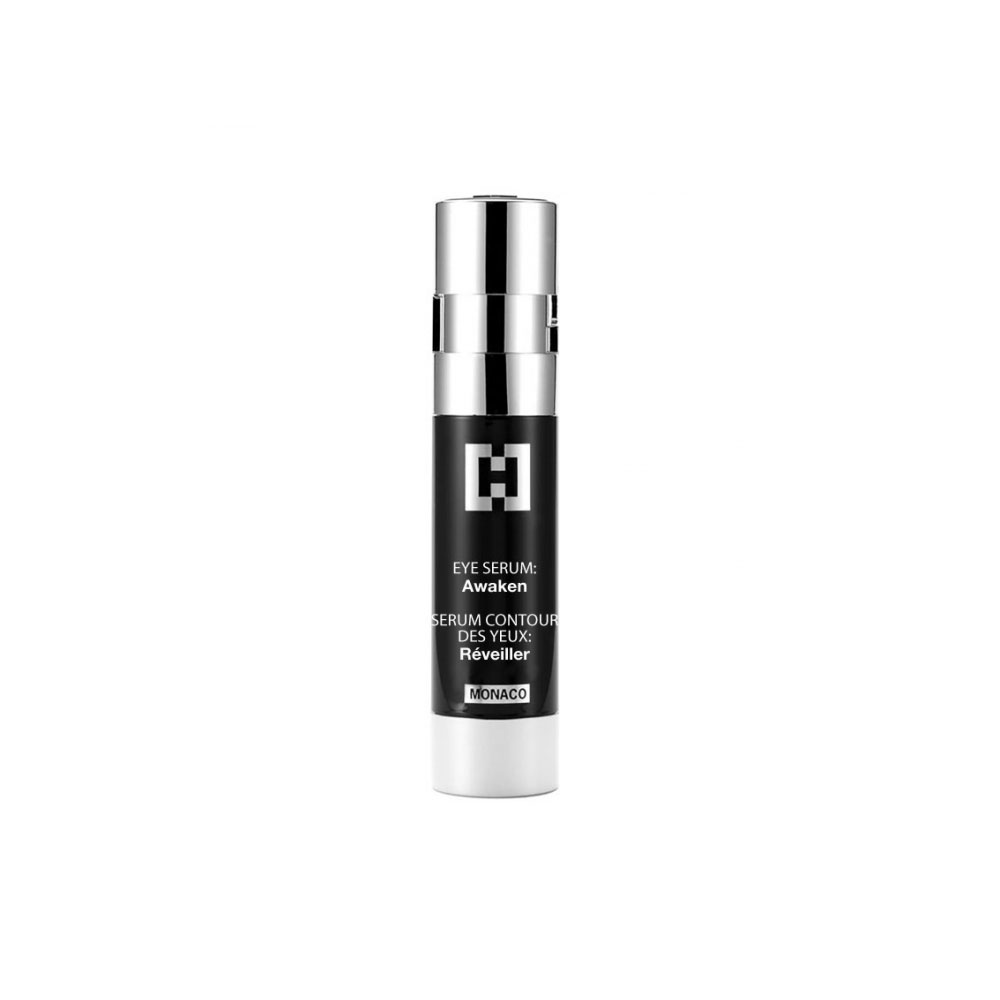 Hommage Eye Serum Awaken
Abrar Nawaz Shaik
A treatment serum targeting dark circles, under eye puffiness and wrinkles. It is infused with energy boosting caffeine, targeting the skin cells with a jolt of youth.
(20ml Travel Size)
5 in stock
BENEFITS
Reduction of dark circles, under-eye puffiness, and wrinkles.
INGREDIENTS
Sodium Hyaluronate:  A naturally occurring glycosaminoglycan (polysaccharide) derived from   beneficial bacteria. Used in skin care preparations to helps attract and retain moisture. It helps to keep skin smooth and "plump" through its ability to hold up to 1,000 times its weight in water. Horse Chestnut: A natural astringent, anti-inflammatory, and anti-irritant that helps stimulate     circulation to the skin. Caffeine: Caffeine helps with the absorption of the other active ingredients contained in the formula. In clinical trials it was also proved that caffeine works in synergy and improves the effects of escin (the active ingredient found in Horse chestnut). Centella Asiatica:  A plant with anti-oxidant and anti-inflammatory properties.
HOW TO USE
In the morning, after cleansing and shaving, apply a small drop of the serum with your finger, and press gently onto the skin around each eye.
We ship to